Vehicle offers
Can't find what you're looking for?
Let us help you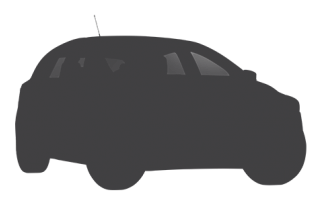 Vehicle price with RemServ from
$0
Manufacturer's drive away price
$0
TERMS AND CONDITIONS
*All eligible vehicles must be ordered before 30/09/2021, or while stocks last. Displayed price is only available through a novated lease administered by RemServ. Weekly costs have been determined based on the following assumptions: 1) a 5 year term, 2) a residual value of 28.13% of the vehicle purchase price payable at the end of term, 3) Inclusion of finance and budgeted costs for: fuel, four replacement tyres, maintenance, roadside assistance, registration, CTP and comprehensive insurance, 4) Gross annual salary of $80,000, 5) Vehicle purchased in QLD, 6) 15,000km per annum, 7) Salary Sacrifice using Employee Contribution Method (ECM). Total finance amount used per vehicle to create weekly estimates:  Nissan Navara ST-X MY21 Dual Cab Auto Diesel 2WD $43,424.18, Nissan X-Trail 2.5 ST-L CVT 2WD 5-seat wagon $35,615.18, Hyundai i30 PD.V4 i30 2.0l GDi Elite 6-spd Auto $30,614.20, Hyundai LX2.V1 Palisade 2.2L CRDi AWD Highlander 8-spd Auto $68,769.12, Mitsubishi Triton GSR MY22 2.4L Diesel auto 4X4 Double Cab $49,469.58, Mitsubishi Outlander 2WD LS 2.4L PET CVT 7 Seat  $34,022.18, MY20 Alfa Romeo Giulia Sport $60,916.17, MY20 Alfa Romeo Giulia Veloce $75,384.49, MY21 Alfa Romeo Stelvio Sport $66,141.17, Jeep Grand Cherokee Night Eagle 3.0 Turbo Diesel $64,885.34. The quoted price for the novated lease does not include any optional extras. Any optional extras that you choose will affect the cost of the novated lease and residual value. If you purchase the vehicle on termination of the novated lease, GST will apply on the purchase price you pay at that time. The novated lease offer is based on the assumption outlined above, and is an indicative cost approximation of the selected vehicle and model shown and the amounts may change at the time the novated lease quotation is completed and finalised. Your individual circumstances have not been taken into account as this will affect the overall weekly cost amount and the benefits of a novated lease. These specials cannot be used in conjunction with any other offer. 
Privacy Statement: RemServ is committed to protecting the privacy and rights of its customers. Our Privacy Policy contains important information about how we collect, hold, use and disclose personal information. It explains what happens if we cannot collect your personal information, as well as how you can access and correct the personal information we hold about you or make a complaint. If you do not wish to receive promotional material from us, or would like a copy of our Privacy Policy, please contact us on 1300 73 66 62. 
This website contains general information and doesn't take your personal circumstances into account. Please consider whether this information is right for you before making a decision and seek professional independent tax or financial advice. The availability of benefits is subject to your employer's approval. RemServ may receive commissions in connection with its services. RemServ does not act as your agent or representative in respect of the purchase of any vehicle. RemServ does not provide any advice or recommendations in relation to the purchase of any vehicle. You should read the Product Disclosure Statement (PDS) and the Financial Services Guides (FSG) that relate to novated lease insurance products that RemServ provides as an authorised representative of various insurance providers, which are available by clicking here.